Deploy Image
The user lands on the Deploy Image form by selecting the Container Image card from the Add page.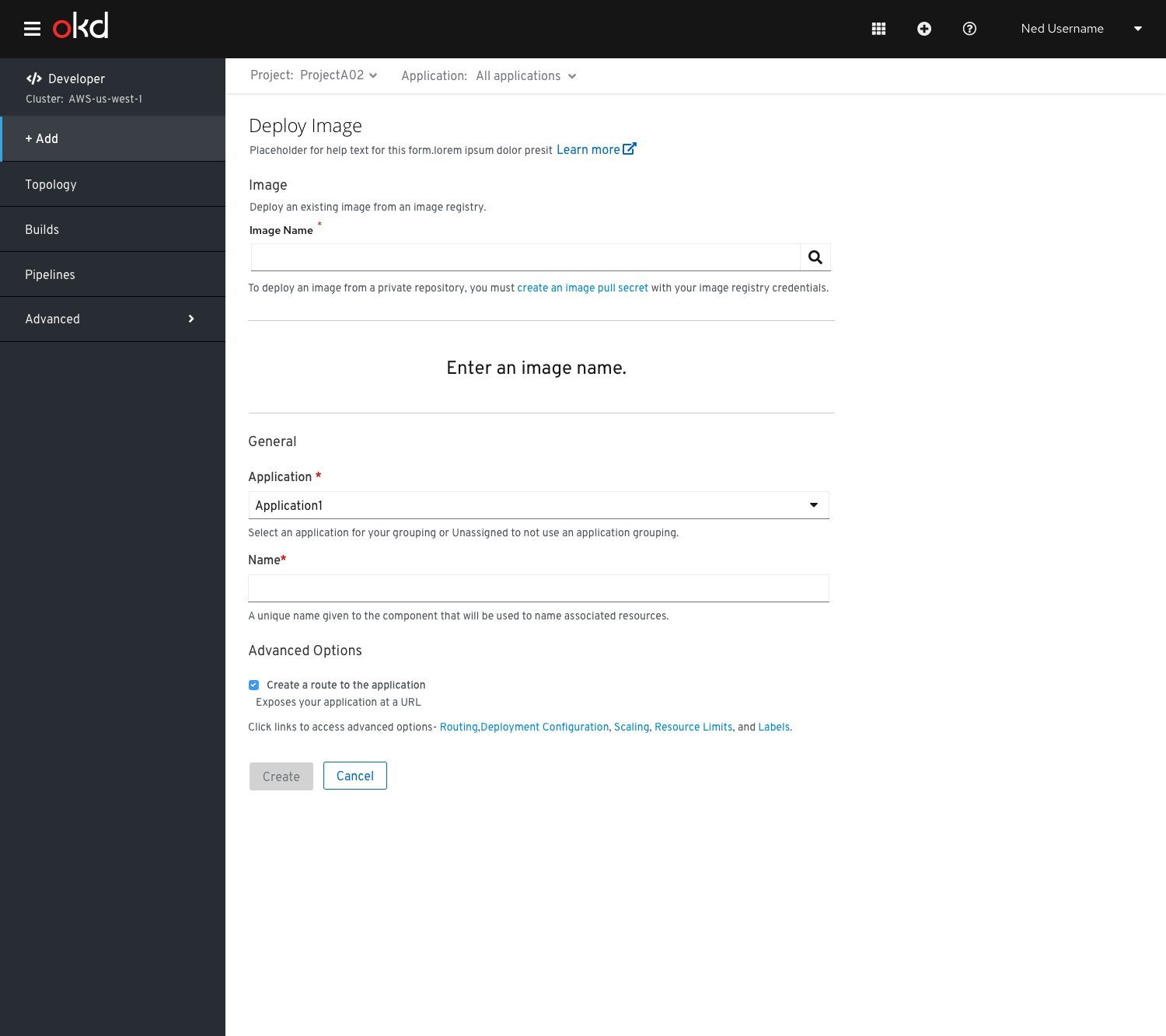 It has the following sub sections:
Image
This section has the Image Name field. When the user clicks on the 'search icon' after entering the required Image name,it gets shown in the UI.
If user wants to create an image pull secret, he/she has to click on the link to 'Create an image pull secret' link.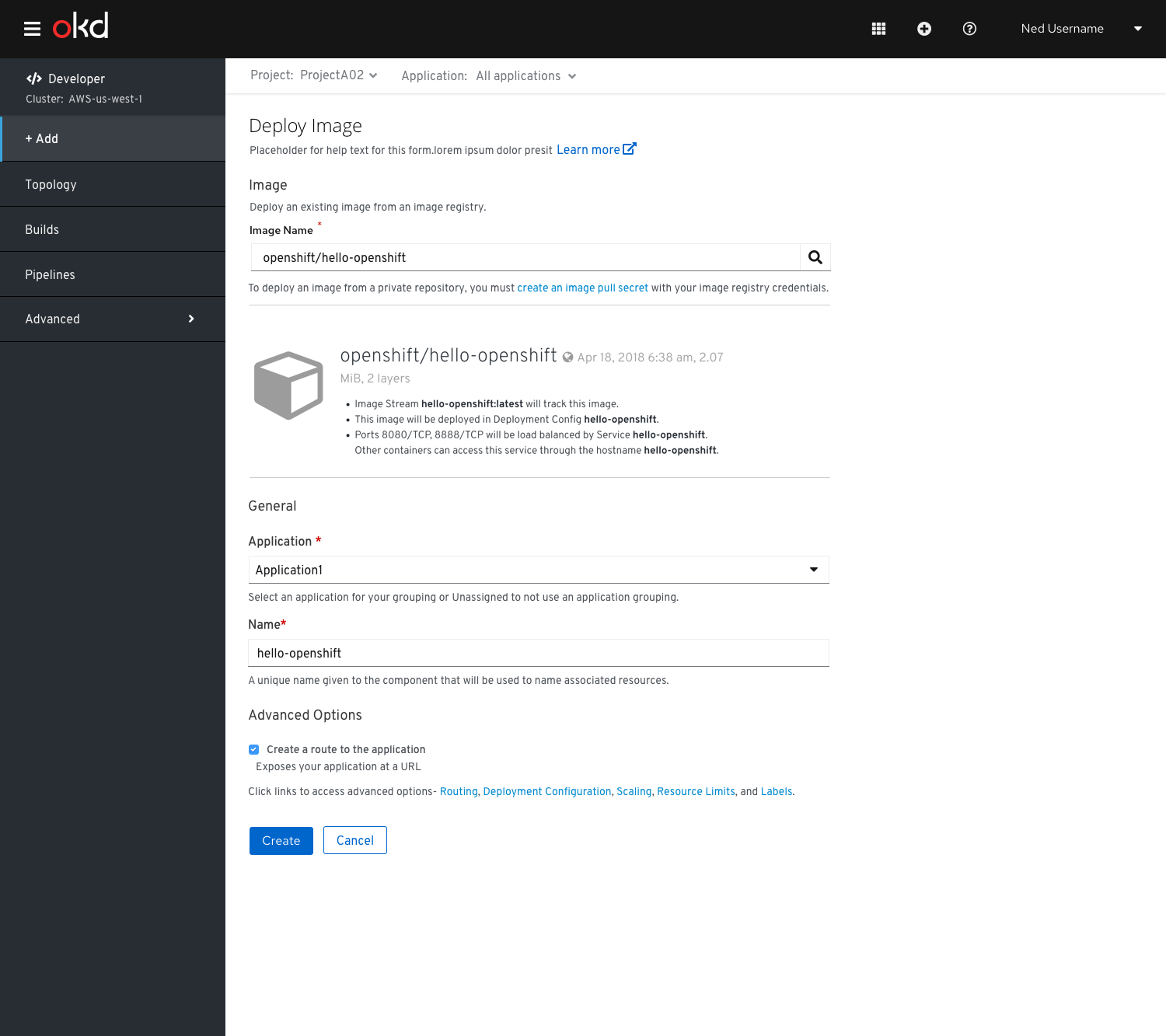 The above figure shows the Deploy Image form once the Image is present in the UI and the Name is auto populated in the General section.
General
The General section has 'Application' and Name' fields.
This is a common section available in all the add flows.You can find the detailed documentation of General section here
Advanced Options
The Advanced section has the 'Create Route' checkbox checked by default.There is no Build Configuration option available for Deploy Image form.
This is a common section available in all the add flows.Based on the form some of the options available under Advanced section varies.You can find the detailed documentation about Advanced section here